2CRSi
IT manufacturer Open Innovation RDI consortium

3DCERAM Sinto
The company has been producing ceramic parts by additive manufacturing since 2005 thanks to a 3D printer that it has developed for its own needs: the CERAMAKER printer. In 2015, 3DCERAM has decided to market 3D printing lines based on the CERAMAKER printer and associated services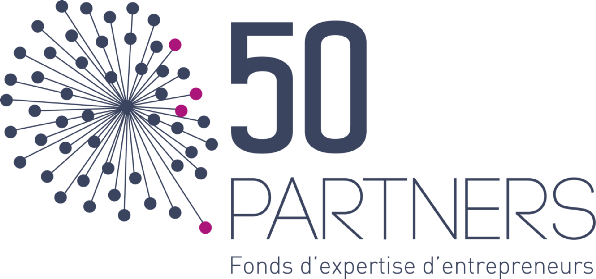 50 Partners
50 Partners is a leading startup accelerator in France. Cofounded by 50 successful Tech entrepreneurs (BlaBlaCar, Showroomprivee, Le Bon Coin, …), the program provides a few selected startups with high quality mentoring, financing, international connections, networking and office space in Paris
A2 PHOTONIC SENSORS
Entreprise innovante en systèmes de mesure, traitement d'images et capteurs connectés
Engineering and manufacturing in measurement systems : laser sensors, vision, Image and data processing, artificial intelligence, IoT Solution proposals, proof of concept, industrial prototypes.
ACCENTURE
Conseil & Transformation d'entreprises

Accor
Co Design

Expert en fabrication et fonctionnalisation de Quantum Dots non toxiques par chimie douce.
We are a young company dedicated to the synthesis by soft chemistry of different functions on our Quantum Dot , without heavy metal or rare earth, for optical and photonic application.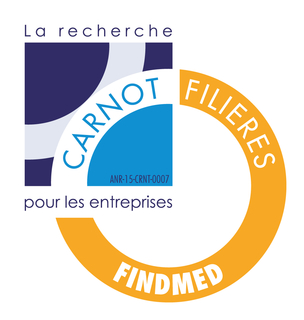 Carnot action FINDMED
FINDMED is a consortium of 16 Carnot Institutes, among academic Health leaders, covering the whole pharmaceutical R&D value chain. The aim of this project is to support the development of French SMEs by providing them access to scientific excellence to meet the demands of their innovation projects.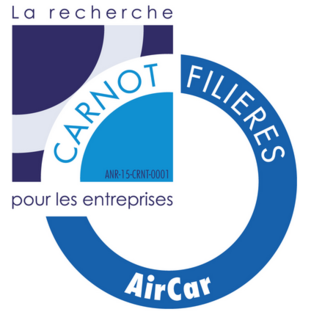 AirCar, La filière aéronautique des Instituts Carnot
Aircar représents a network of Carnot Institutes for research and development in aeronautics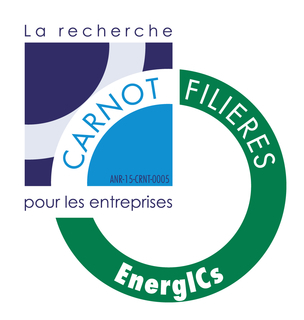 Action Carnot Filières EnergICs
Action Carnot Filières EnergICs is a consortium of five major French public research players : Carnot Énergies du futur, M.I.N.E.S, BRGM, ICÉEL and CSTB. This consortium aims to meet the companies (including SMEs) demand by offering innovative solutions in the field of energies.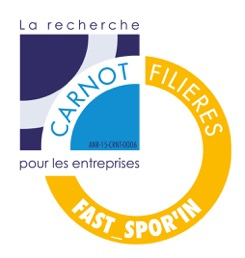 Carnot action FAST_SPOR'IN
High level sport / therapeutic sport / Leisure sport The Sport sector enables companies, sports and professional federations, local authorities ... to develop the R & D necessary for their innovation.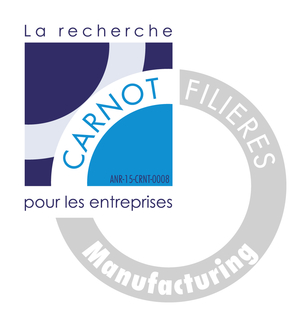 Action Carnot Manufacturing
To meet the challenges of the Factory of the Future, Carnot offers SMEs a shared and personalized offer to support industrial projects and access to physical and digital platforms. Objectives: innovative manufacturing processes, agile production systems and digital factory.

Aderly-Invest in Lyon
Aderly-Invest in Lyon advises and assists companies in their development projects in Lyon. Every year, more than a hundred companies choose Lyon to develop their business, their strategic need and enjoy an exceptional life and work environment. Let's meet up to discuss the opportunities in Lyon.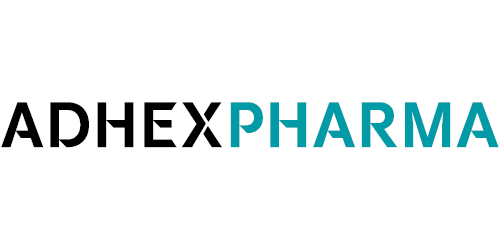 AdhexPharma
AdhexPharma is an independent pharmaceutical company specialized in Transdermal Delivery Systems (TDS), topical patches and Oral Thin Films (OTF)

R&D industrielle dans les domaines de la chimie et des matériaux.
The ADINOV company, approved CIR, specializes in contract research in the fields of Chemistry. ADINOV has its own laboratory with a versatile technical tray to offer you customized or standardized analyses. We also offer technological watches.

ADVANTEN
Design and supply of specific modules and radio solutions (RF) with high technical VA: Radio modems, Antennas and system, end-to-end assembly, turnkey. Defense, Rail, Urban Transport, Airports, Nuclear, and various others. R & D department and collaborative projects.

AEROPLAST
Expertise in precision plastic machining and plastic injection of technical polymers addressing the medical and aeronautics markets. Global expertise: design, prototyping, machining, injection, tooling and micro precision turning.

AFC-STAB
Manufacturing of forming and machining tools Machining of soft and composite materials. Over several years, we have acquired a vast experience in the manufacture of tools for the aviation and aerospace industries as well as in the machining of soft materials.

Membre du Groupe Barthélémy. Commerce des produits GEB pour l'industrie. Solutions sur-mesure.
Custom made products for industrial maintenance : Lubrication / Adhesives / Sealants / Degreasing / Protection. Activity area : Mechanics, automotive, aeronautic, chemical industry, food industry, energy. Subsidiary of the Bartelemy Group (GEB / AFER / FERMIT).
Afnor Groupe
Innovation & Development Manager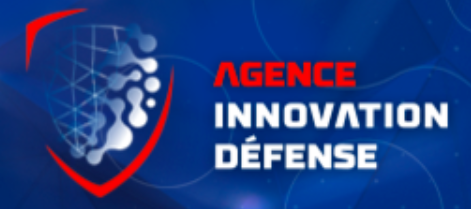 AGENCE INNOVATION DÉFENSE
D09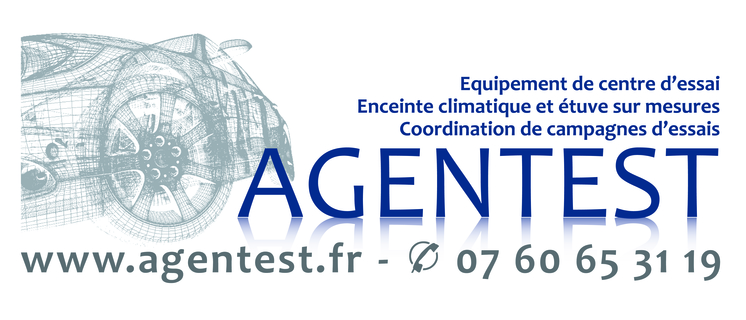 Une Agence commerciale spécialisée Essais .
Endurance and characterization tests, (Mechanical, vibration and climatic). Accelerated aging tests. Characterizations of heat exchangers and air conditioning circuits. Sale, maintenance and repair of climatic chambers and incubators for test centers.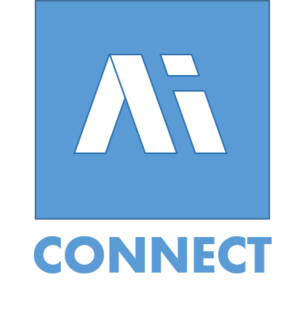 AI Square Connect
Business intelligence à l'aide d'outils en intelligence artificielle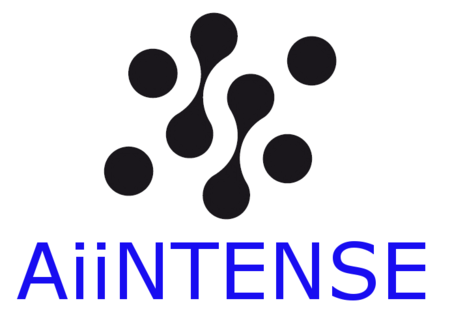 AiiNTENSE
AiiNTENSE is developing a cognitive assistance solution, integrating an AI and tele-expertise platform, for intensive care services in hospitals and clinics in order to improve the medical, ethical and economic care of patients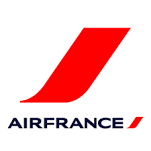 AIR FRANCE
Airline
AIR FRANCE
transport
transport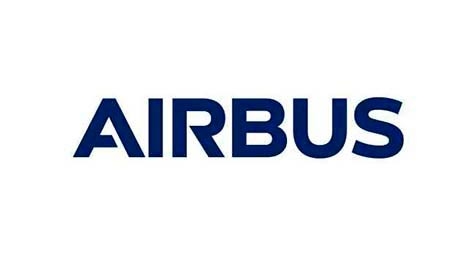 Airbus Defence & Space, Innovation, Partnership with Start-ups
Aerospace Industry

Airbus Helicopters. Étanchéité des ouvrants. Vitrages et transparents.
Conception et développement : structure secondaire, étanchéité et vitrage.

AIRBUS HELICOPTERS
Number One on the civil and military Helicopters Market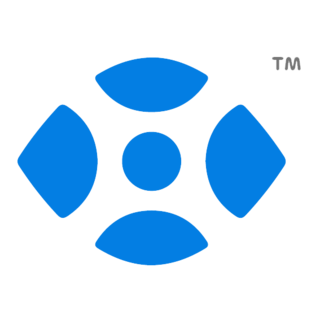 AISCREENINGS
The MyVision service is an innovative teleophtalmology diagnosis technology. Our solution combines advanced retinal imaging and clinical image interpretation services based on image recognition algorithms.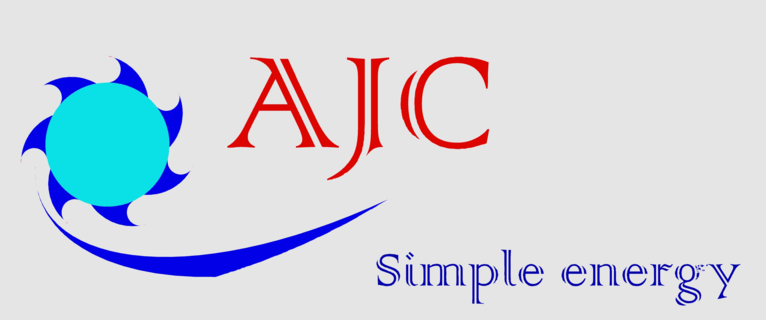 L'hydrolienne ou l'éolienne qui a le meilleur rendement qui n'a jamais été conçu à ce jour.
design of new products in the field of renewable energies Wind or tidal turbine, Stirling engine A site about the turbine http://www.cyberquebec.ca/normandajc https://hal.inria.fr/hal-01300531v2/document

ALCIOM (Membre ASRC)
ALCIOM, created in 2003, is a consulting and R&D company specialised in electronics. Focusing on the early stages of product developments, we provide technological consulting, feasibility studies, as well as turn key R&D services. ALCIOM is specialised in mixed signal designs.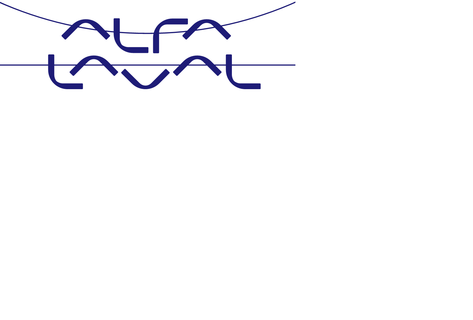 Alfa Laval
Fuel and lubricant oil filters for marine and energy industry
ALKAN
Carriage system for military aircraft. Sonobuoys launcher for maritime patroller. Sonobuoys dispenser pod.
ALPHANOV
ALPhANOV is the optical and laser technology center of the Bordeaux Route des Lasers competitiveness cluster. Through its capacity to mobilize competencies and expertise in the field of optics and lasers, it acts as a "technological amplifier" serving innovative projects.

ALTRAN
As part of its projects with its industrial clients, Altran is looking to interact with innovative companies including startups in order to collaborate.
Altran Technologies
En charge de la structure Open Innovation du groupe Altran
Amarelo
En phase de constitution
Market intelligence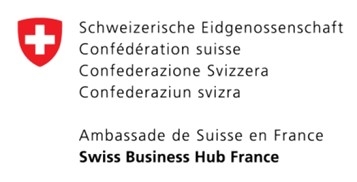 Ambassade de Suisse
Head of Investment Promotion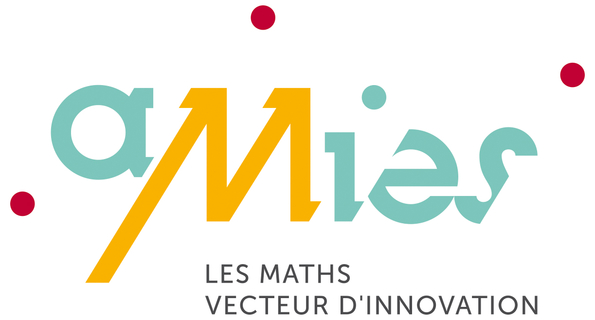 AMIES / FMJH
AMIES connects France's research laboratories in mathematics with industry Joint stand with the Hadamard Foundation, which brings together the research in mathematics of the Paris Saclay area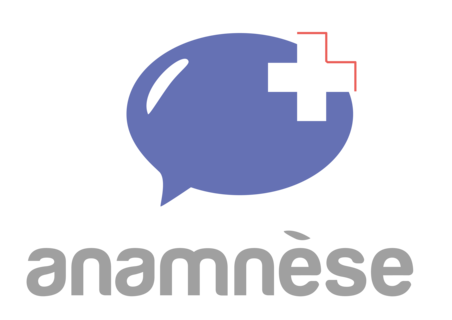 ANAMNESE
ANAMNESE est une IA médicale qui interroge le patient dans sa langue pour aider les professionnels de santé à mieux piloter son parcours de soin (régulation, téléconsultation, dossier partagé, échange ville-Hôpital, diagnostic différentiel, suivi post opération, encadrement du protocole...)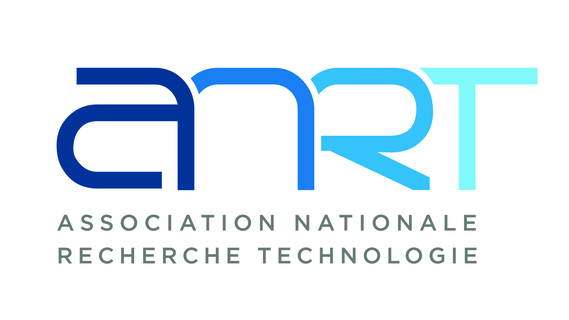 ANRT - CIFRE
L'ANRT œuvre au rapprochement de la recherche publique et des entreprises pour ses 350 membres : relations partenariales, échange de bonnes pratiques, veille et expertise. La Cifre subventionne (42.000 € pour 3 ans) toute entreprise qui recrute un doctorant pour lui confier une mission de recherche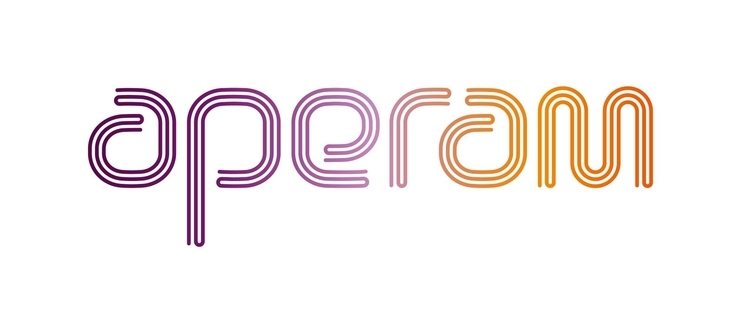 APERAM
Stainless Steel supplier (flat products) and high-added value grades (Ni-based or Co-based alloys)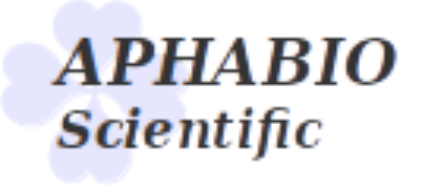 APHABIO Scientific
Pharma R&D

AppRob / ac&e
AppRob is project of spin-off of ac&e company. Our aim is to develop an offline simulation and programming software for robotics Non-Destructive Testing (NDT). Our experience and network are based on 10 years of development in area field (e-hub NDI software).

appynews
appynews est une nouvelle agence digitale créative et réactive, spécialisée en social media et appli mobile. Elle accompagne les entreprises et les porteurs de projet tout au long de la réalisation de leur projet en travaillant avec la méthode agile. Nous développons tout type de projet numérique.
APTAR
Plastics processing